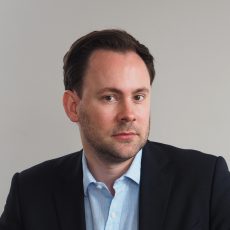 Joe Delaney
Called to the bar 2006
Junior
Practice Areas
The major part of Joe's practice relates to patent litigation, in particular in the pharma, biotech and telecoms fields.
Joe is also instructed in matters relating to international commercial arbitrations that involve issues of intellectual property law, in particular disputes arising out of technology, know-how, patent and trade mark transfer and licensing agreements.
Joe is ranked by Chambers & Partners and Legal 500 as a leading junior in the fields of Intellectual Property and IT & Telecoms.
Previous Cases
Adaptive Spectrum & Signal Alignment v BT [2013] EWHC 3768 (Pat), [2014] EWCA Civ 1462, [2014] EWHC 4194 (Pat): Telecoms dispute involving ADSL patents.
Teva v Leo [2014] EWHC 3096 (Pat): Patent for a combination product for the treatment of psoriasis.
Fage v Chobani [2012] EWHC 3097 (Ch), [2013] E.T.M.R. 28, [2013] EWHC 630 (Ch), [2014] EWCA Civ 5, [2014] E.T.M.R. 26, [2014] F.S.R. 29: Extended form passing-off claim concerning the right to use the description 'Greek Yoghurt'.
HTC Europe v Apple [2012] EWHC 1789, [2013] EWCA Civ 451, [2013] R.P.C. 30: "Smartphone" patents and software-implemented inventions.
IPCom v HTC; Nokia v IPCom [2013] EWHC 52 (Pat): Inspection of confidential licensing documents for the purposes of determining a FRAND licence.
An ICC arbitration [2013] between two major telecom companies arising out of a patent licence agreement.
MedImmune v Novartis Pharmaceuticals [2012] F.S.R. 23, [2011] EWHC 1669 (Pat), [2012] EWHC 181 (Pat), [2012] EWCA Civ 1234: Patents and SPC concerning recombinant antibody phage display technology.
Samsung Electronics v Apple [2013] F.S.R. 7, [2012] EWHC 889 (Ch): Registered Community Design for the iPad.
Enercon Gmbh v Enercon (India) Ltd [2012] 1 Lloyd's Rep. 519, [2012] EWHC 689 (Comm): Section 18 Arbitration Act 1996 application, and issues of interim anti-suit and freezing relief.
Gedeon Richter v Bayer [2011] EWHC 583 (Pat), [2013] Bus. L.R. D17, [2012] EWCA Civ 235: Patent concerning pharmaceutical formulations of contraceptive pills.
Lundbeck A/S v TDP Healthcare [2012]: SPC for the antidepressant escitalopram, and Community Trade Mark for CIPRALEX.
Fresenius v CareFusion [2011] EWHC 2052 (Pat), [2011] EWHC 2663 (Ch), [2011] EWCA Civ 1288, [2012] 1 All E.R. 794, [2011] EWHC 2959 (Pat): Patents concerning infusion syringe pumps.
Warner-Lambert v Teva [2011] F.S.R. 44, [2011] EWHC 1691 (Pat), [2011] EWHC 2018 (Ch): Patent for Pfizer's blockbuster drug Lipitor.
Apple v Nokia [2011]: Wide-ranging mobile phone related litigation.
An LCIA Arbitration [2011]: Instructed to assist commercial counsel in relation to intellectual property issues arising out of a patent and know-how licensing agreement concerning neurotoxins.
Albert Packaging v Nampak Cartons [2011] EWPCC 015, [2011] F.S.R. 32: Patents County Court trial for infringement of unregistered design right in sandwich-wrap packaging.
Datacard Corporation v Eagle Technologies Ltd [2011] R.P.C. 17; [2011] EWHC 244 (Pat): Patents concerning RFID technology in printer consumables, as well as trademark infringement via the use of signs on "click-through" links on websites.
Fosroc v W.R. Grace [2010] EWHC 1702 (Pat): Patents concerning cement admixtures.
Diageo v Intercontinental Brands [2010] EWCA Civ 920; [2011] 1 All E.R. 242; [2010] E.T.M.R. 57; [2011] R.P.C. 2 (Court of Appeal) [2010] EWHC 17 (Ch); [2010] 3 All E.R. 147; [2010] E.T.M.R. 17; [2010] R.P.C. 12 (High Court): Extended form passing-off involving the 'VODKAT' range of products.
TIP v Motorola [2010]: SEP relating to GPRS mobile phone technology.
RIM v Motorola [2010] EWHC 118 (Pat): Patents concerning mobile email systems.
Ratiopharm v ALZA; ALZA v Sandoz [2009] EWHC 213 (Pat): Patent concerning transdermal fentanyl patches.
Publications
S. Wheelwright, S. Baron-Cohen, N. Goldenfeld, J. Delaney, D. Fine, R. Smith, L. Weil and A. Wakabayashi, (2006). "Predicting Autism Spectrum Quotient (AQ) from the Systemizing Quotient-Revised (SQ-R) and Empathy Quotient (EQ)", Brain Research 1079:47-56 A. Wakabayashi, S. Baron-Cohen, S. Wheelwright, N. Goldenfeld, J. Delaney, D. Fine, R. Smith and L. Weil, (2006). "Development of short forms of the Empathy Quotient (EQ-Short) and the Systemizing Quotient (SQ-Short)", Personality and Individual Differences, Volume 41, Issue 5, October 2006, Pages 929-940
Professional Association Memberships
Chancery Bar Association, COMBAR, IP Bar Association
Education
2006-2007: 12 months pupillage with Colin Birss, Tom Hinchliffe, Tom Mitcheson, and Denise McFarland as pupil masters.
2005-2006: Bar Vocational Course, BPP Law School, London
2004-2005: Graduate Diploma in Law, BPP Law School, London.
2001-2004: Natural Sciences (First Class), Emmanuel College, Cambridge.
Awards and Scholarships
Middle Temple: JJ Powel Prize, Astbury Scholar.
"He is really dedicated, decisive and smart." "Fantastically user-friendly and really 'gets' it." "He is very easy to work with, willing to work hard and communicative."

Chambers & Partners, 2020
"He is known for patent disputes relating to telecoms and mobile phone technology." "A very strong junior for biotech patent litigation."

Legal 500, 2019
"He's very intelligent and knowledgeable and has really good strategic insight." "He excels at uncovering and identifying winning strategies that others on his side may have missed, much to the annoyance of his opponents."

Chambers & Partners, 2019
More
'He has great ideas and his written work is excellent.'

Legal 500, 2018
"He's very bright, gets stuck into the detail, very responsive and very much a team player." "He is always thoughtful, clear and persuasive."

Chambers & Partners, 2018
"A very strong, clever and ultra-reliable junior." "He is very bright, personable and committed."

Legal 500, 2017
"He is very bright and good at synthesising simple-looking arguments from complex facts and law." "He is very personable and has a good, practical sense of strategy."

Chambers & Partners, 2017
"Great intellect and calm under pressure."

Legal 500, 2016
"Joe Delaney has garnered praise for his "creative approach" and is someone clients "wouldn't hesitate to recommend".

Who's Who Legal, 2016
Extremely bright and easy to work with as part of a large team." "Excellent on the details in technical cases, and very sound in his judgement when it comes to broader strategy issues."

Chambers & Partners, 2016
"He is technically superb, has great commercial insight, and delivers on every level." "An old head on young shoulders"

Legal 500, 2015
"Smart, efficient, capable and user-friendly."

Chambers & Partners, 2015
"An exceptionally talented junior, who really gets on top of a case."

Legal 500, 2014
"A real star of the future. He has all the technical side to him and his judgement seems very good for someone relatively junior. He's very impressive."

Chambers & Partners, 2014
"A "rising star" is Joe Delaney, who in a relatively short time has become a battle-hardened veteran of the 'smartphone wars' between Apple and other mobile telecoms manufacturers. He wins much praise."

Chambers & Partners, 2013
'Joe Delaney is a talented young barrister with a practice spanning the full range of IP law."'

Chambers & Partners, 2012
"Stands out for being "capable beyond his years." Delaney is "very focused, excellent on the detail in complex patent cases and a pleasure to work with."

Chambers & Partners, 2011
"strong technical skills."

Chambers & Partners, 2010
"Natural Sciences graduate Joe Delaney was only called to the bar in 2006 but is already winning rave reviews as "a barrister who is mature beyond his years and who is destined to go all the way to the top""

Intellectual Asset Management Life Sciences 250 – The World's Leading Life Sciences Patent Litigators, 2010