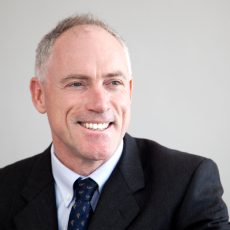 Douglas Campbell QC
Called to the bar 1993 (England & Wales 1993, Ireland 2021)
Took silk 2016
Silk
Practice Areas
Douglas is one of the few silks to excel at both hard and soft IP.  His recent cases in the Court of Appeal include Icescape v Ice-World (patent: leading case on infringement under the doctrine of equivalents following the change in the law made by the Supreme Court in Actavis v Lilly); AP Racing v Alcon Components (patent), Frank v Nike (trade mark, upholding interim injunction granted in IPEC),  London Taxis v Metrocab (shape trade mark), Comic v Twentieth Century Fox ("Glee" trade mark).  Comic settled on the eve of the hearing in the Supreme Court in November 2017. His range of work at first instance is even broader: from mobile phone telecommunications (Interdigital v Lenovo, 4G standard; Semafone v Eckoh, payment systems; BT v Assia, ADSL technology), mobile phone apps (PlanetArt v Photobox) and medical devices (Coloplast v Salts) to pharma patent cases such as Warner-Lambert v NHS Scotland and others (damages enquiry on cross-undertaking relating to second medical use patent) and Boehringer Ingelheim v Teva (fifth most commonly prescribed drug on the NHS) to computer games (Blizzard v Bossland, copyright in "Overwatch" game; Bethesda v ABT, "Fallout" game, trade mark) to smart trainers (Puma v Nike, trade mark) to champagne and polo (Veuve Clicquot v Polistas, trade mark). His international experience includes numerous appearances in the European Patent Office (EPO), both Opposition Division and Technical Board of Appeal; and the Supreme Court of Bermuda (a trade mark case in 2017).
In Court Douglas understands which points appeal to judges and which don't, so his clients always have an edge. He is a fighter when he needs to be and a first class cross-examiner.  Out of Court, he is a good team player with a sense of humour. He is highly rated for his inclusive style, and his willingness to educate and motivate the more junior people on the team.
Douglas is a Deputy High Court Judge, and mainly sits in the Intellectual Property Enterprise Court, or IPEC (appointed February 2015). He is also a Civil Recorder (appointed October 2010), where he sits mainly in the Central London County Court Chancery List; and a Crime Recorder on the South Eastern Circuit (appointed December 2014; further authorised to hear appeals in the Crown Court in May 2021).
He was a member of the Attorney General's Panel of Junior Counsel to the Crown from 2010-2015 and acted for and/or advised many Government departments including the UK Intellectual Property Office (UKIPO), the Ministry of Justice, the Home Office, HMRC, the Treasury, and the Cabinet Office. He has acted as an expert witness on UK intellectual property law in US District Court proceedings in the Southern District of New York.  He is an in-demand speaker at major national and international IP conferences. For instance in January 2022 he presented 2 sessions on "Developments in Global Patent Law" to panellists from Singapore, Hong Kong, Australia, New Zealand, EUIPO, and WIPO as part of a seminar arranged by the Intellectual Property Office of Singapore.
He is the Deputy Editor of Terrell on the Law of Patents, now in its 19th edition as the leading practitioner text on UK patent law.
A full list of Douglas' previous cases can be found on his downloadable CV.
Academic Qualifications and Interests
Scholarship at Hertford College, Oxford University, 1984-88. First Class honours in Chemistry with Distinction in Quantum Chemistry; also placed proxime accessit to the Gibbs prize. Turbott University prize for practical work in Organic Chemistry.
City University, Diploma in Law, awarded top distinction, 1991-92, Inner Temple Major Scholarship, Duke of Edinburgh Scholarship.
Maadak prize for European Community Competition Law.
Pegasus Scholar at Mallesons Stephen Jaques, Solicitors, Melbourne, Australia, from November 1996-February 1997.
Contributing author to Terrell on the Law of Patents, the leading practitioner textbook on UK patent law: 16th edition (2006), 17th edition (2011), 18th edition (2016)
Personal Interests
Gap year 1990-91 teaching English in Kagoshima, Japan; awarded brown belt in full-contact karate; prize winner in prefectural karate tournament for best performance, though losing to a former sumo wrestler; passed Japanese Government language proficiency test (6000 words/1000 characters level)
Legal500, IP:  Douglas Campbell QC – Three New Square ' A formidably experienced advocate. He is robust, determined, very user-friendly and a very good cross-examiner. '

Legal500, IT    Douglas Campbell QC – Three New Square ' Douglas is extremely capable and experienced. He is good with clients, skilled at preparing concise and comprehensive documents and also an excellent advocate. Douglas is a pleasure to work with and is passionate about getting the right results for clients. '

Legal 500, 2021
A tenacious, talented and quick-witted silk who receives plaudits for his courtroom advocacy and can be relied upon to help protect the intellectual property interests of SMEs. He stands out for his capabilities acting in patent, design right and trade mark infringement disputes. He is also noted for his experience handling proceedings in the IPEC, the Court of Appeal and the Supreme Court.

Strengths: "His case strategy development and his ability to win difficult cases is fantastic. He is an extremely gifted, articulate and robust cross-examiner." "He gives extremely clear advice and has a fantastic mind." "He is a great advocate who is capable of running complicated arguments."

Chambers and Partners, IP, 2021
His skill in IP and copyright issues feeds effectively into an IT practice that covers software and hardware disputes, including those involving consumer and professional products, digital media players and automotive technology. He is an experienced adviser in cases involving gaming companies.

Strengths: "What I like about him in particular is his highly commercial and pragmatic approach to cases." "A pleasure to work with and passionate about getting the right results for his clients."

Chambers and Partners, IT, 2021
More
Legal 500, IP, 2020: 'A very hard worker and brilliant trial advocate, who is good with judges and excellent for cross-examination.'

Legal 500, IT, 2020: 'A very strong barrister that I would recommend highly. Adept at cross-examination, interesting, a font of knowledge, and runs rings around the opposition.'

Legal 500, 2020
"He is an absolute master of IP and is incredibly bright and experienced." "He is a first-rate litigator – passionate, persuasive and a pleasure to work with."


CHAMBERS AND PARTNERS, 2020
Intellectual Property: "He is intelligent and quick-witted and provides effective and high-quality advice. '"

Information Technology: "He is a class act and a strong advocate."

LEGAL 500, 2019
Intellectual property: 'A born litigator. He is passionate and fantastically driven – and he does not take prisoners.'

IT and telecoms (excluding regulatory): 'An excellent orator who thinks on his feet and is able to skilfully deal with his adversaries.'

LEGAL 500 2018
Intellectual property "He stands out for his capabilities acting in patent, design right and trade mark infringement disputes. He is also noted for his experience handling proceedings in the IPEC, the Court of Appeal and the Supreme Court.  "He works alongside our clients, is very commercial and calm and interacts well with the judges. Working with him is a pleasure."

Information Technology "A solid advocate who is good at written work." "He is incredibly quick and bright."

CHAMBERS AND PARTNERS 2018
Intellectual Property "He is exceptional on his feet. A tremendous and pugnacious advocate." "He is a tenacious and engaging advocate who has a collaborative approach and is excellent with clients."

Information Technology  "Enormously experienced. A real litigator who gives sound commercial advice."

CHAMBERS UK 2017
Intellectual Property – "He is intellectually very capable and tactically extremely sound".

IT and telecoms – 'A user-friendly and helpful silk".

LEGAL 500 2017
Intellectual Property – 'A fighter, who is good-humoured and works well as part of a team.'

IT and telecoms – "Tenacious and understanding of the bigger picture.'

LEGAL 500, 2016
"An extremely accomplished advocate who has encyclopaedic knowledge of IP law and procedure."

LEGAL 500 2015
"Tenacious, extremely capable and excellent at fighting the client's position… He's got a very accessible style, is good with clients, clearly knows his area very well and is very engaging and capable."

CHAMBERS UK 2015
"A fine reputation amongst his peers as an accomplished cross-examiner with a very sharp mind. Practises in a diverse range of areas and handles patent, copyright and trade mark cases. Expertise: "I've come across few others at the Bar with such an obviously fierce intellect. He's extremely analytical."

CHAMBERS UK 2014